Madrid, Spain,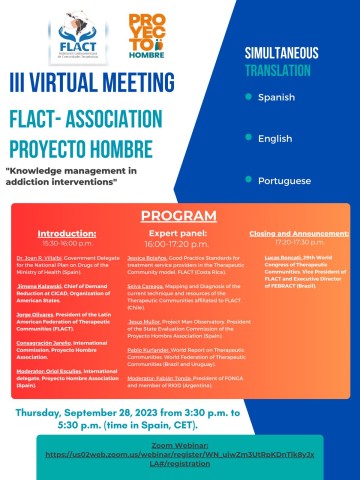 The Third Virtual Meeting organized by the Association Proyecto Hombre and the Latin American Federation of Therapeutic Communities (FLACT) is going to be held in September-28th, 3:30-5:30 p.m. CET.
In this third edition, hispanoamerican experts will present and discuss best practices on Knowledge Management in Addiction Interventions. The CICAD-OAS and the goverment of Spain will frame the session and make their introductory remarks.
Simultaneous interpretation into English, Spanish and Portuguese will be provided.