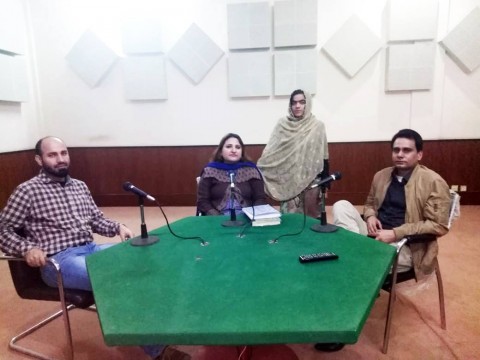 On 23 January, 2019 I was invited to speak as an expert on substance use prevention on Radio Pakistan Karachi and was asked to answer questions regarding:
Different types of drugs
What are the causes of drug abuse?
Why are people using drugs?
What are the effects of drugs on socio-economic conditions?
What is sustainable prevention?
To be brief, I conveyed my message to a million of listeners of Radio Pakistan. I shared information on the Universal Prevention Curriculum (UPC) and the Universal Treatment Curriculum (UTC). I also shared information on ISSUP and its National Chapters around the globe and their contributions to the field of substance use prevention and treatment with the support of U.S. Department of State's Bureau of International Narcotics and Law Enforcement Affairs. 
In the end, I addressed the Government of Pakistan as a Pakistani citizen and as an expert in substance use prevention and championed for the inclusion of the Universal Prevention Curriculum in primary, secondary and tertiary education in Pakistan. I also mentioned that schools, colleges and university administration and management committees should be a strong monitoring and evaluation unit of substance use prevention.