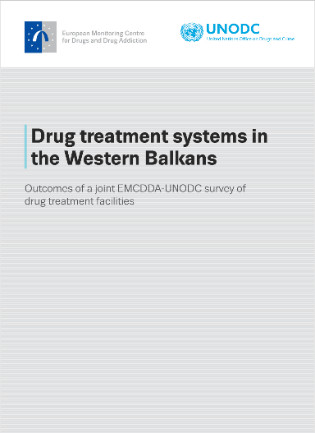 In collaboration with the Ministry of Health of the Government of Serbia, UNODC supported the implementation of the UNODC/WHO substance use disorder treatment facility survey to map existing treatment capacity. The results of the survey serve national policy makers to enhance the availability and quality of services across the country.
This is the first global pilot of the UNODC/WHO survey tool and the first in the country with such an implementation methodology and such an extensive coverage (75% of national treatment facilities reached). The treatment facility survey was acknowledged by the Serbian Government as a as critical tool for comparative analysis in view of monitoring substance use trends and available treatment resources in different regions and different modalities. It has now become part of the recurring national drug use disorder treatment assessment plan.
Following the successful realization of this survey, results are further promoted as part of a joint publication with EMCDDA: Drug treatment systems in the Western Balkans, which aims at highlighting the achievements and challenges of drug treatment systems in the region.