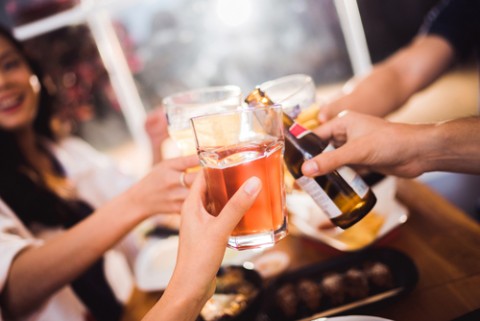 Despite efforts to reduce concerning levels of alcohol consumption in Europe through adopting the WHO European Action Plan on Alcohol (EAPA), the region continues to have the highest prevalence of drinkers, heavy episodic drinking, alcohol consumption per capita, and the lowest proportion of abstainers, compared with other regions around the world.
Efforts to introduce policies that prevent and control non-communicable diseases are frequently hampered by trade agreements, conflicting economic interests, or the challenges of controlling online advertising and sales.
On examination of the WHO European Action Plan on Alcohol (EAPA) efforts in each of the countries, it was revealed that pricing policies performed worst. 
The performance of the different countries within Europe varied. They found that:
Lithuania has recently implemented a close to total marketing ban.
Finland is the only country that has implemented legislation that specifically targets social media and online marketing.
Russia and Scotland have taken strong action on prices through the introduction of innovative policies like minimum unit pricing.
In response to the findings, the WHO has emphasised the need for further detailed planning and a greater level of support to individual countries so that the EAPA can be implemented in a way that maximises the impact within societies.