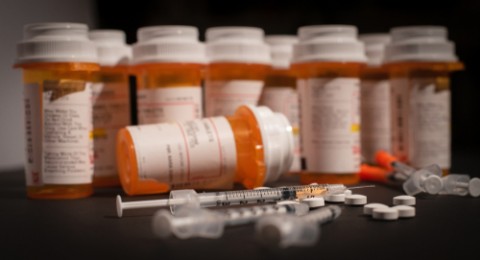 Deaths caused by the drug fentanyl are on the rise in the UK, a recent report published by the Advisory Council on the Misuse of Drugs (ACMD) warns.
The report, which included a a literature review of the effects of fentanyl, details of misuse of the compound, and a summary of the associated harms as documented internationally and in the UK, found that deaths related to Fentanyl have risen from eight in 2008 to 135 in 2017.
Fentanyl is a powerful opioid drug used to treat severe pain. The drug works by mimicking the body's natural painkillers, called endorphins, which block pain messages to the brain.
Recently, however, the drug has been found mixed with street heroin, causing accidental overdose in users. It is believed the drug is typically up to 50 times stronger than heroin.
In response to the ACMD report, A Home Office spokesperson said:
"We are grateful to the ACMD for this report, which we will consider carefully...We have already commissioned a major independent review of drugs, looking at a wide range of issues, including enforcement, to inform our thinking about what more can be done to tackle harm from drugs."