Marijuana is the drug most commonly used by pregnant women. Understanding the beliefs, attitudes and experience of marijuana use during pregnancy will help practitioners design motivational intervention for women.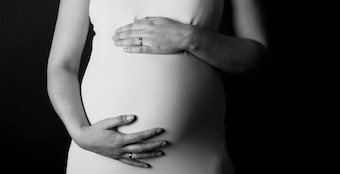 In a recent qualitative study, published in the Journal of Drug and Alcohol Dependence, researchers interviewed twenty-five pregnant women who used marijuana during their pregnancies. The interviews explored attitudes and beliefs regarding marijuana use in general and during pregnancy specifically; perceptions of obstetric care, support and information regarding marijuana use and their opinions regarding the legalisation of recreational marijuana. 
The key themes that became apparent on analysis of the interview data were 
The attempt to reduce marijuana use once pregnant

The use of marijuana to help with nausea and improve mood

The belief that marijuana is "natural" and "safe" compared to other substances

Conflicting feelings about the addictiveness of marijuana 

Uncertainty about the potential risk
Many of the women described their intention to quit before delivery due to their perception that a positive test at delivery would trigger the involvement of child protective services.
The women also described using marijuana to help them cope and preferred this to taking antidepressants.
There was a feeling of frustration about the lack of clear information about the consequence of marijuana use during pregnancy.
The women interviewed spoke of wanting healthy pregnancies and babies therefore by providing clear information regarding the potential medical and developmental risks may motivate them to reconsider marijuana use during pregnancy.
Citation
Chang, Judy C., Jill A. Tarr, Cynthia L. Holland, Natacha M. De Genna, Gale A. Richardson, Keri L. Rodriguez, Jeanelle Sheeder et al. "Beliefs and attitudes regarding prenatal marijuana use: Perspectives of pregnant women who report use." Drug and Alcohol Dependence (2019).