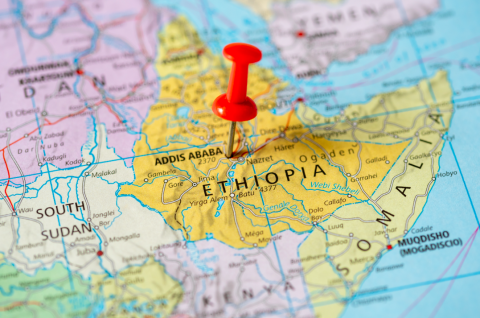 Both alcohol and tobacco use is an increasing public health concern in low- or middle-income countries. Due to an annual economic growth rate of approximately 10%, Ethiopia is a target for both the alcohol and tobacco industries.
Although data is limited, trends suggest that alcohol consumption is a particular problem among secondary school students.
A recent study, published in the Journal of Public Health, has sought to measure the prevalence of alcohol and tobacco consumption in young people living in Ethiopia, and the risk factors associated with alcohol and tobacco initiation.
3967 young people from ten rural and ten urban schools completed questionnaires which asked for information about the use of alcohol and tobacco products and their access to the Internet and frequency of watching football on television.
Results from the study found that:
A total of 323 (8.5%) respondents reported that they had ever smoked

The risk of ever smoking was higher in urban schools, among boys, and tended to increase with age. The risk of having ever smoked was more likely in those with parents who smoke, and who had access to the internet at home.

Twenty-nine per cent of the young people reported ever having used alcohol, and 14% were current users.

There was a very strong positive association between ever having smoked cigarettes and ever having tried alcohol

Risk factors for currently drinking alcohol included parent alcohol use, home Internet access and regular watching of televised football
Overall the results show that tobacco and alcohol use among Ethiopian teenagers increases among those exposed to family and peer and among those accessing the Internet and, for alcohol, those watching televised football. The study highlights the potential risk that advertising, both through the internet and watches football, poses to young people in Ethiopia.  
Citation
Getachew, S., S. Lewis, J. Britton, W. Deressa, and A. W. Fogarty. "Prevalence and risk factors for initiating tobacco and alcohol consumption in adolescents living in urban and rural Ethiopia." Public Health 174 (2019): 118-126.