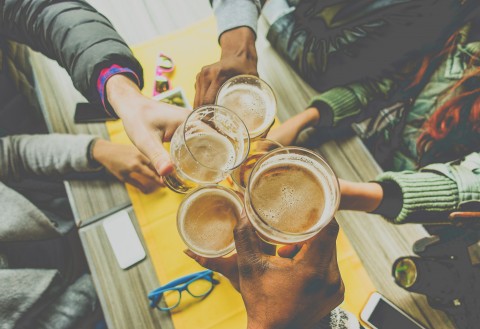 There are a number of interventions designed to reduce harmful levels of alcohol consumption among college students.
In order to design effective programmes, it is important to understand the attitude of students towards these kinds of interventions.
This qualitative study, published in the Journal of Nordic Studies on Alcohol and Drugs investigates college students' perspectives of alcohol prevention programmes for college students in Ireland.
Results from eight focus groups found that:
students described alcohol consumption as a common feature of student life 
although the drinking culture was linked closely with the college lifestyle, some of the participants described it as a phase that most students grow out of
there was scepticism about the effectiveness of interventions to reduce harmful drinking among college students
there were differing perspectives on whose responsibility it is to control student drinking, with some believing it is the individual's responsibility and others saying it is the college and wider environment
Implications
The research highlights important considerations for alcohol prevention interventions. Considering the number of alcohol outlets outside the college campus, the researchers recommend a greater focus on alcohol prevention efforts in the surrounding community. 
There needs to be a greater effort to create alcohol-free spaces and opportunities for students.
Finally, the researchers note the diversity of opinion from students and suggest students should be involved in designing and evaluating these types of interventions.
Citation
Calnan S, Davoren MP. College students' perspectives on an alcohol prevention programme and student drinking – A focus group study. Nordic Studies on Alcohol and Drugs. April 2021. doi:10.1177/14550725211007078