Online/Italy, Italy,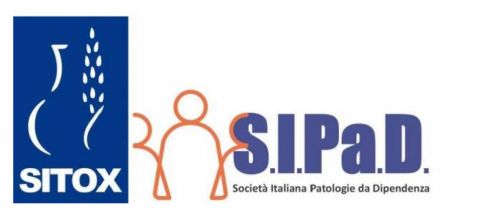 Cannabis is the most used drug worldwide, with increasing data for prevalence of use, treatment entries and cannabis-related hospital admissions. The reduction in sales prices and the increase in THC concentrations ("high-potency cannabis") are associated with the increase in consumption. When discussing cannabis, it is necessary to note that products currently available on the legal (where present) and illicit markets are extremely heterogeneous in terms of active ingredient concentrations and way of consumption. Growing popularity, for example, are cannabis concentrates, which are available in different consistencies and compositions but generally contain high concentrations of THC, even up to 80 percent. Such products are consumed through dabbing, an emerging phenomenon worldwide and about which there is still considerable confusion regarding acute and chronic risks. Another emerging phenomenon is vaping (consumption of cannabis via electronic cigarettes or similar devices), which is completely changing the landscape of adolescent substance use and becoming a pressing public health issue.
Parallel to the increase in consumption, agencies such as WHO and the EMCDDA report a reduction in risk perception related to cannabis, the use of which tends to be considered less harmful than that of tobacco. The question that will need to be answered in the near future is whether the increase in consumption, the reduced perception of related risk, and the spread of high-potency products will result in an increase in the prevalence of Cannabis Use Disorder (DUC). DUC is a condition with a multifactorial etiology for which, despite the efficacy of numerous molecules having been tested over the years, at present there is no drug approved for the treatment of withdrawal and craving.
Psychotherapeutic approaches such as motivational enhancement therapy and cognitive-behavioral therapy are the first choice treatments. The dynamic nature of the phenomenon requires researchers and practitioners to adopt new research approaches, identify the psycho-pathological trajectories of consumption, and new treatments' strategies, in association with harm-reduction measures to protect toward the development of DUC and consequences of consumption.
Registration link
https://formazione.kassiopeagroup.com/event/236/showCard
PROGRAM
| | | |
| --- | --- | --- |
| 10 min | Introduction | Sarah Vecchio, Lorenzo Somaini (Biella) |
| 30 min | The endocannabinoid system: from pharmacology to therapeutic potential | Roberto Ciccocioppo (Camerino) |
| 30 min | Cannabis and related products: epidemiology and consumption patterns | Sarah Vecchio (Biella) |
| 30 min | Cannabis use and abuse: diagnostic approach and disease trajectories | Lorenzo Somaini (Biella) |
| 30 min | Cannabis Use Disorder: state of the art of pharmacological treatment | Guido Mannaioni (Firenze) |
| 30 min | Cannabis use disorder: state of the art of psychotherapeutic treatment | Gabriele Zanardi (Pavia) |
| 30 min | Identification of cannabis use in biological samples | Alberto Salomone (Torino) |
| 20 min | Discussion and conclusions |   |
SITOX (Italian Society of Toxicology) and SIPaD (Italian Society of Addiction Pathology) are offering a survey related to Cannabis Use Disorder to all addiction pathology professionals. We kindly ask for a few minutes of your time to answer the questions. The link will be valid until July 31, 2022.
https://it.surveymonkey.com/r/SPTH6WW