Manila, Philippines,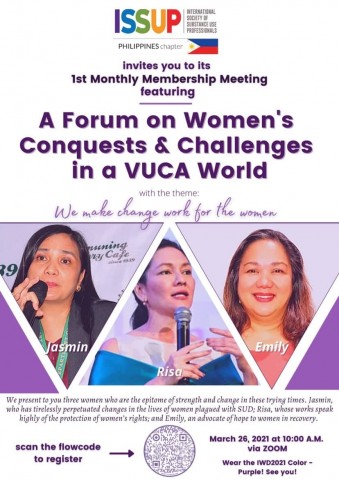 ISSUP Philippines invites you to attend their First Monthly Membership Meeting featuring a Forum on Women's Conquests & Challenges in a VUCA World. The theme will be 'We make change work for the women'.
Time: March 26th 2021 | 10AM Philippines Time
We present to you three women who are the epitome of strength and change in these trying times. Jasmin, who has tirelessly perpetuated changes in the lives of women plagued with SUD; Risa, whose works speak highly of the protection of women's rights; and Emily, an advocate of hope to women in recovery.
Wear the IWD2021 Color Purple!