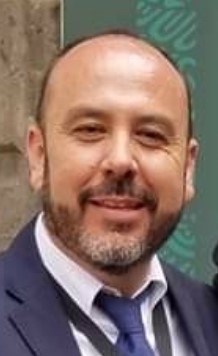 Dr Ramiro Vélez Sagarnaga is a Surgeon from the Institute of Biomedical Sciences of the Autonomous University of Ciudad Juárez, a Master in Administration for Civil Society Organizations from the Technological Institute of Higher Studies of Monterrey, as well as a Master in Occupational Health from the Autonomous University of Ciudad Juárez, with a Specialization in Health Promotion and Prevention of Addictive Behavior by the National Autonomous University of Mexico.
Dr Vélez is also a CONOCER Certifier in the Implementation of Information Strategies for the Prevention of Drug Use and an Evaluator of the Competence of Candidates based on Standards of Competence by CONOCER, Diploma in Medical Intervention of Cocaine and Crack Consumption, and in Treatment to Stop Smoking by the University of Colima.
He is currently Regional Director of Youth Integration Centers in Chihuahua, previously Technical Secretary of the Municipal Council against Addictions and Head of the Treatment Commission of the State Council against Addictions for the state of Chihuahua, Honorary member and President of the Addictions Commission of the Council for Social Development and Citizen Participation
He is a member of the Spanish Society of Dual Pathology, an active member of the College of General Physicians of the City of Chihuahua and of the Border Association of Occupational Medicine.
He has participated in multiple National and International Congresses as a Speaker, with activity as a Teacher in State Universities and a trainer of human resources specialized in the subject of addiction prevention and treatment.