Barcelona, Spain,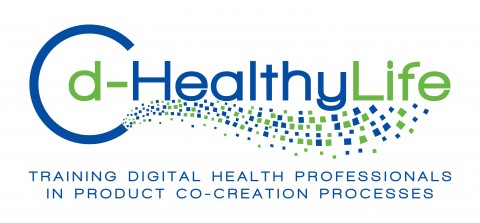 As part of the d-HealthyLife initiative EIT Health Campus is offering a full day co-creation workshop. This is a developing project that implementing "participatory processes to develop training programmes on the co-creation, motivation and behaviour change, and innovative business models for digital health products."
The project is lead by Hospital Clínic of Barcelona, in collaboration with the University of Barcelona and the University of Maastricht.
The workshop is aimed at those working in digital health. Ideal for anyone involved in planning products and services or delivering interventions. 
The workshop is organised around the three training pillars of the project:
Co-creation processes for d-Health tools
Motivation and behaviour change
Innovative business models
As a participant in the workshop, individuals will also have the chance to be offered free participation in one of two pilot training courses (September 2018, in Barcelona; October 2018, in Maastricht). The pilot course is branded as an EIT Health training initiative and worth € 900.
Aside from an opportunity to shape the course of your priorities, the workshop will serve as a networking event for you to meet and engage with key professionals from multiple sectors and backgrounds working in d-Health. A networking lunch and coffee breaks will be covered by the organisation of the workshop.
Workshop date: 26 April 2018
More information can be found in this flyer.
For further enquiries contact:
Álvaro Castañón, DHEALTHYLIFE [at] clinic [dot] cat