San Diego, United States,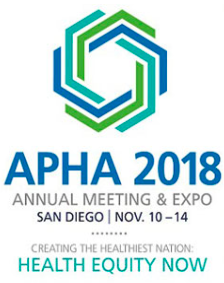 The American Public Health Association's annual meeting will take place between the 10th and the 14th of November in San Diego.
It is expected over 12,000 people will attend making it the largest gathering of public health professionals. The event will include opportunities to:
Keep up to date with the latest trends and best practices
Meet with like-minded professionals that share your passion for public health.
Gain career advice through a specialist career centre
Visit the world's largest public health expo, where innovative ideas, projects and progress are presented
Relax and socialise 
The theme for this year's event is "Creating the Healthiest Nation: Health Equity Now". It is hoped that the meeting will open up an essential conversation about breaking down health disparities, and striving for a fairer more inclusive society whereby everyone has the opportunity to reach their full potential.