Online event, hosted from Cardiff, Wales, UK, United Kingdom,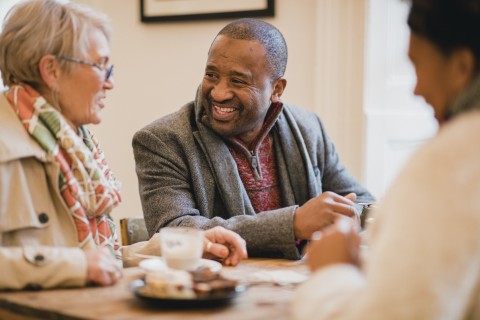 Opening doors
Ensuing access for all to alcohol support
Alcohol Change UK's national online conference
Thursday 2 March 2023
People aren't hard to reach. We just don't always reach them.
At this one-day event we'll be hearing from people and communities we often fail to connect with, and learning more about how to bridge the gaps. If you're passionate about reducing harm and improving lives, then this conference is for you.
Speakers will include
Yaina Samuels on anti-racism and harm reduction
The Telling our own stories project team on Gypsy, Roma and Traveller experiences of alcohol
Shannon Murray on LGBTQ+ experiences of substance use and treatment
Dan Carden MP and Melissa Rice on the role of alcohol in their lives and identity.
What delegates said about our last conference
"I really enjoyed this conference and will be promoting it in my organisation next year. Well worth the money."
"I'm always impressed by the range and quality of speakers at Alcohol Change UK's conference, and this year's was no exception."
"Every presentation was valuable and I learned so much."