Washington D.C., United States,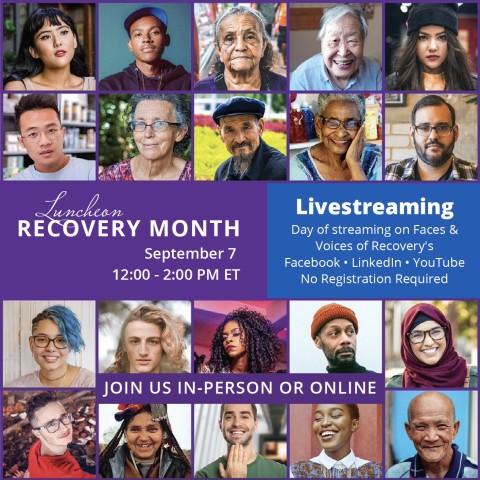 Join us on Thursday, September 7th, from 12-2 PM ET for a powerful luncheon to launch Recovery Month!
We're excited to live-stream on Facebook, YouTube & LinkedIn to celebrate our community's strides toward recovery and hear from incredible speakers from SAMHSA, ONDCP, and other key public officials. Tune in and join the conversation!