Sydney, Australia,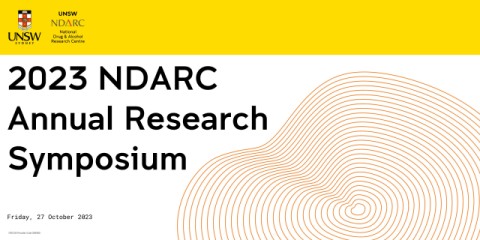 The 2023 NDARC Annual Research Symposium is being held on Friday, 27 October 2023.
The event is being held at the John Niland Scientia Building, UNSW Sydney (map reference G19) and will be livestreamed for those who are unable to attend in person.
For more information and updates subscribe to the NDARC newsletter below, follow @NDARCNEWSon Twitter and like @ndarcunsw on Facebook
For recordings and resources from the 2022 NDARC Annual Research Symposium please click here.