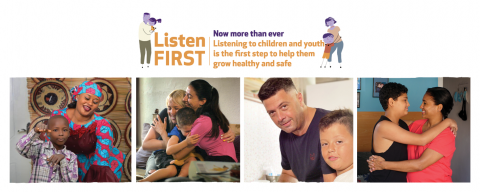 'Listen First' is an initiative to increase support for the prevention of drug use that is based on science and is thus an effective investment in the well-being of children and youth, their families and their communities. 
Listen First was launched in 2016 during the United Nations General Assembly Special Session (UNGASS) on the World Drug Problem. It began as a campaign on science-based drug prevention to raise awareness around listening to children and youth as the first step to help them grow healthy and safe. The campaign targets parents, teachers, policymakers, health workers and prevention workers particularly, as well as the wider public.
Here, you can find out what experts around the world think about the Listen First programme.