Published by
The British Psychological Society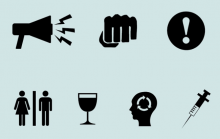 There is a pressing need to protect the wellbeing of children growing up within our society.
Adverse Childhood Experiences (ACEs) are highly stressful events or situations that happen during childhood and/or adolescence. 
There is clear evidence that links ACEs and a wide range of health and social problems across the lifespan.
The British Psychological Society has released a briefing paper that defines the range of ACEs and outlines some of the negative consequences. 
Prevention is key, and the paper outlines some of the ways professionals can work with individuals and communities to reduce ACEs, as well as the potential impact they can have for generations down the line.