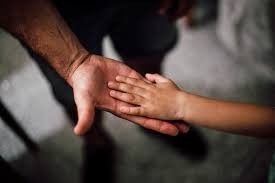 Heavy harmful drinking remains one of the leading modifiable risk factors for disease
burden. The trend tends to follow an increase in alcohol drinking behaviour in the late teenage years and early twenties followed by a decrease in the late twenties and early thirties. There have been many explanations as to why the population seems to change its drinking behaviour around this age including entering work, settling with a partner, reduction in risk-taking and transition to parenthood.
A recent study has sought to determine the extent to which the transition to parenthood protects against problematic alcohol consumption.
4015 participants between ages 21 and 35 were assessed on four occasions.
Results from the research found that:
Compared to women with children aged <12 months, women who had not transitioned to parenthood were more likely to meet the criteria for alcohol abuse/dependence

Generally, the transition to parenthood was associated with reduced alcohol consumption for young mothers; however, this not often maintained.

An increase in the age of the youngest child brought an increase in the risks of alcohol abuse/dependence and binge drinking in women.

By the time the youngest child turned 1 the number of drinks consumed by women was close to pre-parenting levels

There was no evidence that parenting was associated with changes in male drinking.
These findings suggest that the transition to parenthood is no longer linked with a sustained drop in alcohol consumption. Public health interventions should be mindful of these trends and designed to support women to maintain their reduced alcohol intake.
Citation
Borschmann, Rohan, Denise Becker, Elizabeth Spry, George J. Youssef, Craig A. Olsson, Delyse M. Hutchinson, Edmund Silins et al. "Alcohol and parenthood: An integrative analysis of the effects of transition to parenthood in three Australasian cohorts." Drug and Alcohol Dependence 197 (2019): 326-334.