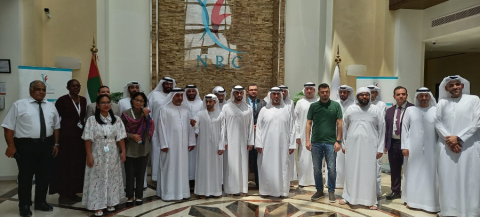 During June & July 2023, the National Rehabilitation Centre (NRC) provided Universal Prevention Curriculum (UPC) school-based prevention intervention training to a variety of agencies.  A total of 42 participants joined the course which was held both online and in-person.
The training aimed to create a cadre of multidisciplinary prevention professionals equipped with knowledge on current evidence-based practices in prevention for Substance Use Disorders (SUDs) in the school setting, and the team would subsequently serve as National Trainers and implementers for school-based prevention in their countries.
The School Track introduces the science behind school-based prevention interventions and policies, and the methods used to improve school climate, strengthen policies, and intervene directly with classroom prevention interventions.  It provides one track for administrators on effective planning and strategies for addressing school policy and climate; and a second track for teachers primarily on classroom interventions.
Well done to all those involved!