FIIAPP. Director, European Cooperation Programme between Latin America, the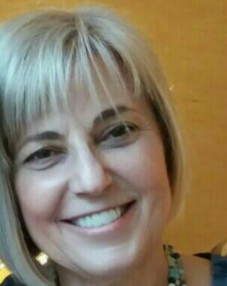 Caribbean and the European Union on Drugs Policies - COPOLAD
Teresa has been working in the field of Drug Policy and Public Health since 1981. She began her professional career at the Youth Department (Barcelona City Council), launching its Youth Drug prevention strategy. In 1983 she was appointed as a member of the Working Group on drug policy in Catalonia (Directorate-General for Health Promotion, Autonomous Government of Catalonia).
She has developed consultancy work for public institutions in this sector in Spain and abroad, including, among others: the National Plan on Drugs (Spain); Ministry of Education and Science (Spain); Ministry of Health and Consumer Affairs (Spain); the WHO Health Education Unit (WHO/EURO); the European Monitoring Centre for Drugs and Drug Addictions (EMCDDA); the United Nations Office on Drugs and Crime (UNODC); the former Directorate-General for Health and Consumers (DG SANCO) of the European Commission. She has been in charge of COPOLAD since its launching in January 2011.
Among other recognitions, she has been awarded the Medal of the World Health Organization on the occasion of the 40th Anniversary of the foundation of the WHO (1988); and the Silver Medal of the Spanish National Plan on Drugs (Resolution 18 November 2014, DGPNSD / BOE-A-2015-4876).