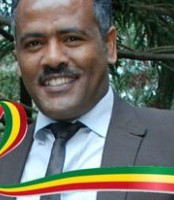 Over the last couple of decades, I have been serving as a clinician in the capacity of a general practitioner and as a Psychiatrist.  My professional journey in both capacities has provided me with the opportunity to
1) serve my community as a clinician,
2) train medical and health science students and
3) advise Msc Psychiatry graduate on research activities.
Besides my clinical and academic activities, I have been discharging my role in different management positions and hence was able to contribute as a clinical case team leader, head of quality control office and medical director at different times in different hospitals.
Over the last six years, I have been serving as a national focal person for the mental health program in the Ethiopian Ministry of Health. This has enabled me to work with different technical and administrative staff working in different programs, agencies, and national and international organizations. As a result, it was possible to
1) Contribute the mental health portions of the Ethiopian Health Sector Transformation Plan II
2) Lead the development of  the second National Mental Health Plan( NMHSP-II 2020-2025),
3) Lead the adaptation of  mhGAP program training materials, organize ToTs and support cascade trainings and  offer mhGAP trainings
4) Contribute in the development of  message development guidelines for NCDs and Mental Health
5) Support the development of hospital and health center quality audit standards and other training materials and documents to mention a few.
Besides my technical contribution in the sector, I have been discharging the role of team leadership which enabled me to work and succeed in evolving the mental health program to the case team level and propose further structural adjustments that can enable us to adequately deal with the existing mental health burden as stipulated by the national mental health strategic plan 2020-2025