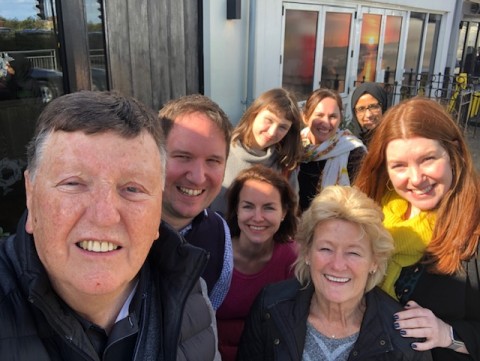 This week we have been in England for an incredibly productive ISSUP staff meeting. 
Discussions have focused on arrangements for the upcoming ISSUP event, which is shaping up to be an exciting week of plenary and training sessions, networking and knowledge sharing.
We have also been catching up with the progress that is being made with the National Chapters. There has been fantastic interest and we appreciate the time and effort that our National Chapters have put in so far. We hope that we can continue to move forward, learn from each other and develop strong connections within and between different countries.
We are continuing to expand and improve our website. Our website team has been working hard over the past months, particularly on exciting new designs for the networks section of the website. The networks are online defined interest groups that facilitate the sharing of research, news, experiences and events. Log in and have a browse of this section of our website!
It has been an excellent chance for our ISSUP team to get together and share the work that we have been carrying out. We are incredibly excited for what lies ahead for ISSUP.