Webinar, United States,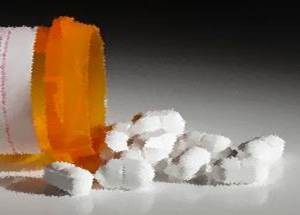 March 15, 2018 1:30 – 3:00 p.m. EST
Dozens of state, local, and tribal governments have sued opioid pain reliever (OPR) manufacturers for their alleged role in fueling the opioid overdose epidemic, and 41 state attorneys general are investigating potential unlawful sales and marketing practices by OPR manufacturers. These investigations and lawsuits appear similar to those against the tobacco industry during the 1990s. While state litigation against OPR manufacturers can play a critical role in uncovering questionable industry practices, holding accountable entities that violate state or federal law, and galvanizing support for reform, States should be mindful of the important ways in which they differ.
By attending this webinar, you will:
Learn about how differences in the regulatory environment for OPRs versus cigarettes might impact efforts to reduce opioid related morbidity and mortality.
Understand both the successes and shortcomings of the tobacco litigation, including unintended consequences that negatively affected efforts to reduce tobacco-related harm.
Learn why a Master Settlement Agreement similar to the one that resulted from the tobacco litigation may not be the most effective solution for reducing opioid related harm.
Moderator:
Hector Hernandez-Delgado, Staff Attorney, National Health Law Program
Speakers:
Corey S. Davis, JD, MSPH, Deputy Director and Staff Attorney, The Network for Public Health Law - Southeastern Region Office and Senior Attorney at the National Health Law Program
Derek Carr, JD, Fellow, The Network for Public Health Law
Lainie Rutkow, JD, PhD, MPH, Associate Professor, Johns Hopkins Bloomberg School of Public Health