Edinburgh,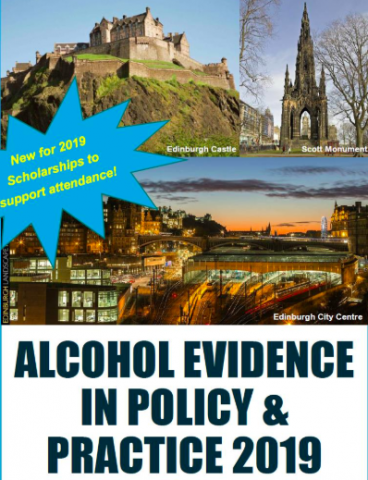 This year's course will feature inputs from Prof. Annie Britton from University College London, Prof. Mark Petticrew from LSHTM, and Dr. Mark Robinson from NHS Health Scotland, as well as Colin Angus (University of Sheffield), Prof. Carol Emslie (Glasgow Caledonian University), Dr. Nathan Critchlow (University of Stirling), Colin Shevills (Balance North East) and Katherine Severi (Institute of Alcohol Studies).
Building on 5 previous highly-rated courses run by the UK Centre for Tobacco and Alcohol Studies (UKCTAS), this year's course is offered as part of the SPECTRUM consortium (Shaping Public Health Policies to reduce Inequalities and Harm), funded by the UK Prevention Research Partnership. The course is co-ordinated by Dr. Niamh Fitzgerald, Associate Professor in Alcohol Studies, Institute for Social Marketing at the University of Stirling/Deputy Director of SPECTRUM.
All those interested in public health and policy, apply here.