Online,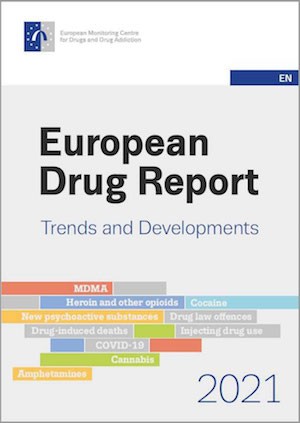 How has the COVID-19 pandemic affected drug use and supply? What drugs are causing the most concern today? What are the latest trends in drug production and trafficking? Find out more when the EU drugs agency (EMCDDA) launches its European Drug Report 2021: Trends and Developments in a live online media event on 9 June. Based on data from 29 countries (EU 27, Turkey and Norway), the report delivers the latest overview of the drug situation in Europe.
This year, the publication takes a new, concise format, opening with sections on lessons to be learnt from the report, the COVID-19 pandemic and Europe's drug phenomenon at a glance. These are followed by chapters organised primarily by drug type, offering the latest insights into drug supply, illicit drug use and associated public health problems. National data sets are also provided across these themes and on key harm-reduction interventions.
Available in 24 languages, the publication is an essential resource for developing evidence-based policies and responses. Accompanying the report will be the 2021 Statistical Bulletin, containing the European dataset underpinning the analysis. Also published on the day will be an EMCDDA review on new benzodiazepines in Europe.
Join EMCDDA for the live online media event to hear the key issues and latest analysis. Journalists will able to put their questions to an EMCDDA panel.