Online,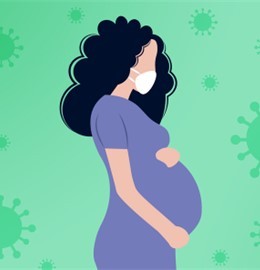 Wednesday, July 20, 2022 10:00am to 5:00pm
NIDA Brain Development Research Consortium
Numerous underlying medical conditions are associated with worse outcomes for those infected with SARS-CoV-2, including pregnancy and recent pregnancy (defined as at least 42 days following the end of pregnancy). In the short-term, SARS-CoV-2 infection in pregnant individuals increases the risk for severe illness for the individual leading to hospitalisation, caesarean birth, and death as well as risks for the foetus including stillbirth, pre-term birth, and poor foetal outcomes. The long-term impact of COVID-19 illness during and following recent pregnancy is still being determined; however, recent studies point to potential effects on neurodevelopment.
The pandemic has had a significant impact on pregnant individuals that merits continued attention to assess the short- and long-term effects. COVID infections, decreased social support, increased pandemic-related stress, worsened maternal mental health, and a potential increase in substance use are all consequences of the pandemic that may have lasting impacts on the COVID generation. This workshop will include four sessions that cover: the impact of COVID infection (with attention to the variant) on the developing foetus, the impact of pandemic stress on maternal health, the impact of comorbid COVID-19 infection and/or pandemic stress and substance use on foetal outcomes and neurodevelopment, and innovations in remote data collection and tele-health born out of the pandemic. The workshop will establish the state of the science in efforts to understand gaps and opportunities for ongoing research.