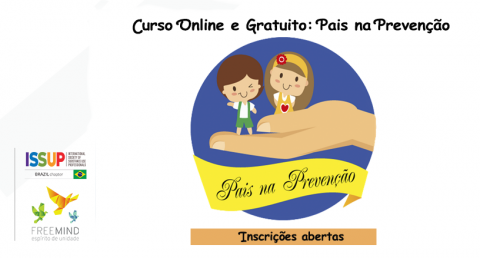 New classes are being opened for the online course Parents in Prevention,which aims to help families, health professionals and guardians of children and adolescents to prevent drug use.
It is an introductory training with a workload of 20 hours, which entitles to a certificate of completion issued by SEDS / EDESP and is offered online through a distance learning platform, via the Internet.
The course is structured in video lessons and allows interaction through a field of comments and questions that are answered by text messages.
100% ONLINE AND 100% FREE COURSE
Online course divided into 8 modules to assist parents in drug prevention.
Module 1: What do parents need to know about drugs?
Module 2: Basic principles of prevention for parents.
Module 3: You in the world of your children.
Module 4: Parenting Styles.
Module 5: Parental supervision and monitoring.
Module 6: Communicating with your children.
Module 7: What to do if my child is already using drugs?
Module 8: Get to work.
Bonus: "The addictive power of drugs".