Parent participation and prevention at school
Submitted by Samuel Bettiol - Issup Brasil -
19 August 2020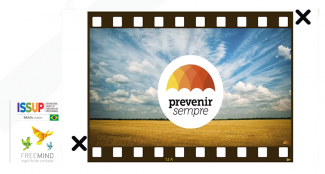 In another video of the channel Prevent Always, Rodrigo Flaire and Claudemir dos Santos end the series that deals with life skills, talking about the importance of parents' participation for prevention in school,about how parents can prevent risky behaviors by simply participating more actively in the school life of their children.
But have you ever heard of Life Skills? Do you know how they can help us?
The term "Skills for Life" has its origin in the publication of the guidelines of the Mental Health Program of the World Health Organization (WHO). Defined as skills that facilitate adaptive and positive behavior, they enable the individual to deal effectively with the demands and challenges of everyday life.
Who divided them into 10 classes: self-knowledge, interpersonal relationships, critical thinking, creative thinking, empathy, problem solving, decision making, emotion management, stress management and effective communication.
These skills are related to the promotion of psychosocial competence, assisting the individual in their own understandings, and facilitating relationships, which directly influences mental health, quality of life and prevention of drug use.
These skills can be taught and improved at any time in life. However, the earlier learned, the more coping resources the individual can acquire. Thus, if developed in childhood and adolescence, they can facilitate healthy development and assist in the demands of adulthood.
Participation of Parents
In mid-2016, some studies with society and some councils were initiated to write a Common National Curriculum Base (BNCC), linked to education.
This BNCC highlights some of these skills, which should be developed with the support of educators, managers and with the support of families also, in students from kindergarten to high school.
Therefore, the participation of parents with the school tends to further strengthen the learning of these skills. This is what is called multicomponent: what the school strengthens, you strengthen at home and this is very important!
Not to mention that studies show that if this prevention initiative comes from inside the house, its effectiveness and effectiveness is much greater.
Here are three questions:
Did your parents participate in your school life?
What difference did it make to you?
Do you do the same to your kids?
Watch the video in full and be sure to strengthen the prevention and protagonism of this care. Prevent, always!