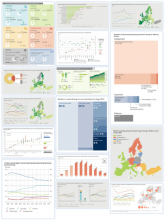 EMCDDA has developed a range of downloadable infographics to illustrate findings from the European Drug Report 2019.
The aim of the report is to provide reliable and detailed evidence of the drug situation in Europes so that practice and new policies can be informed by sound research.
By following trends, conclusions can be drawn and predictions made about how the drug situation might unfold in the future.