Created by
European Drug Prevention Quality Standards Partnership
The European Drug Prevention Quality Standards have been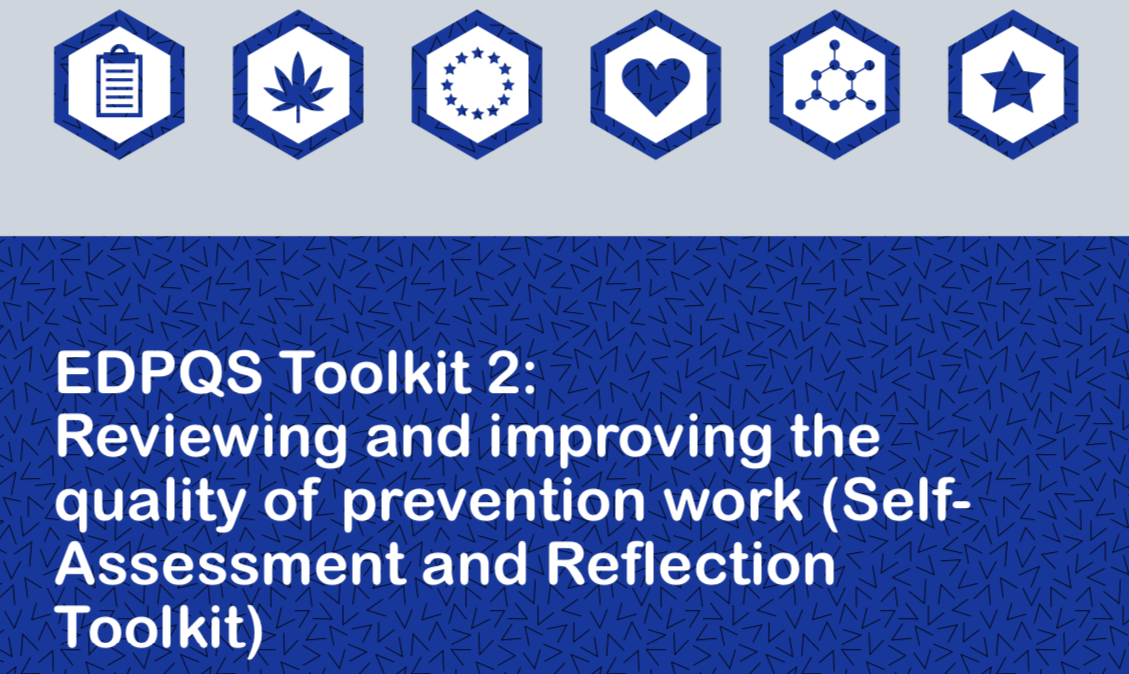 established to provide a comprehensive set of criteria to help users learn how to recognise 'high quality' prevention activities, outline the necessary structurally and procedural aspects of high-quality prevention, and support strategies to develop implement, and review effective evidence-based practice.
This Toolkit will be of use to everyone working within the drug prevention community. It will be of particular interest to those involved in planning or implementing a drug prevention activity, programme or initiative. Practitioners, programme developers, service managers, and coordinators will find this toolkit of relevance to their work in prevention.
The purpose of this toolkit is to support self-learning, self-reflection and self-improvement. It aims to raise awareness regarding the need for "high quality" drug prevention and offers a response to key questions such as:
What is quality in drug prevention?
What quality standards should apply to drug prevention activities?
How could I benefit from using quality assessment tools to review my work?
How can I better understand and develop the quality of ongoing drug prevention activities?
Toolkit 2 is of particular value if you wish to:
Find out to what extent your work already meets the European standards for quality in drug prevention
Develop a new prevention activity with an orientation towards quality
Improve the quality of planned or already ongoing activities