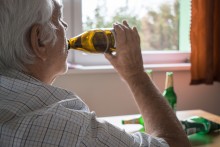 Substance use disorder (SUD) is a growing issue in adults aged 65 and older in the United States. Older adults are more likely to take prescription medications and experience chronic health problems associated with aging, including chronic pain. These factors, as well as stressors such as grief and loss of independence, may contribute to substance misuse and complicate SUD treatment in older adults. 
NIDA has gathered a selection of resources examining substance use amount older adults.
Substance Use in Older Adults DrugFacts
Saving a "Lost Generation": The Need to Prevent Drug and Alcohol Abuse in Midlife- Nora's Blog
The website also includes a signposting list to additional resources about substance use in older adults.