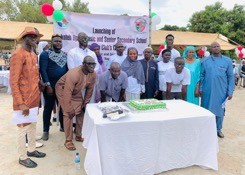 Bakoteh Upper and Senior Secondary School in partnership with Drug Law Enforcement Agency - The Gambia (DLEAG) through the Drug Demand Reduction Unit last Friday launched a drug free club at the school.
The school-based club will be used as an advocacy tool to sensitise and advocate for a drug free school and a drug free community.
Yaya Makalo, teacher coordinator of the club at the school gave a brief history about the formation of the club and stated that it will be an advocacy group to share and teach students relevant information about drugs and related matters. Further information can be found via the link below.