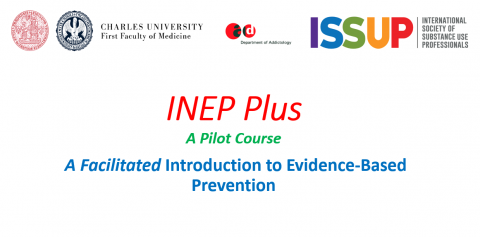 The Introduction to Evidence-Based Practice (INEP) is a ten-session online course to introduce the key principles of substance use prevention. It was written and developed by Charles University (CUNI) in Prague. Offered as a "self-taught" programme by CUNI, ISSUP felt that there would be added value if the Course could be offered to new learners facilitated by National Chapters. This, ISSUP proposed, would allow sharing and discussion of the issues raised during the Course and ensure there could be appropriate support to the learning and understanding of what are likely to be new and complex issues. This is particularly relevant as the target group the Course was prepared for is those new to the issue of prevention.
In collaboration with Charles University, ISSUP has therefore offered the "INEP Plus" pilot programme to its National Chapters. This has involved ISSUP providing a six-week online training of National Chapter "facilitators of INEP Plus". Working with National Chapter Trainers who have met the ISSUP trainer criteria there are now 40 trained facilitators from 22 ISSUP National Chapters who are in a position to provide a pilot of INEP Plus in their own countries over the next few months. This online course will be offered through 12 training sessions with course work in between the virtual or face to face weekly meetings. Following the pilot both the training courses and the course content will be reviewed and refined.
The feedback received from ISSUP's National Chapters and from those trained as facilitators by ISSUP Global provide interesting food for thought.  Two key points emerge from the trainee's feedback. The first reflection is that there is a real need for prevention training and support material for those working at the practice level within their communities such as ISSUP's National Chapters. There has been little to enable "opening the door" to prevention and provide a "beginner's" introduction to this vital field of work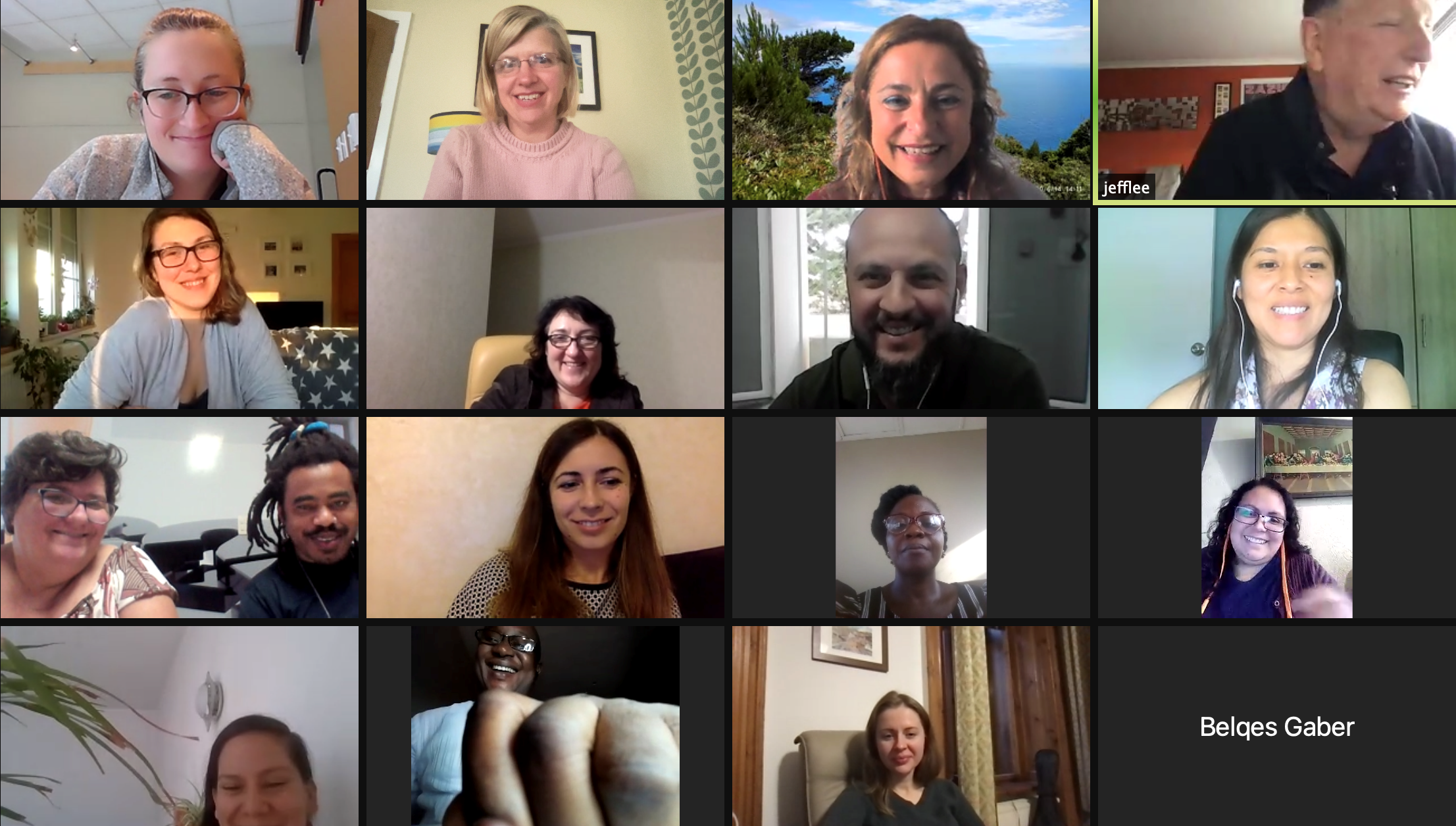 The second comment is that INEP Plus is responding to this need and the training support offered through the "Plus" of INEP is very important, if not vital. to ensure the door opens in the right direction.
The other dilemma of opening doors is that once opened there has to be something in the room to make the door opening worthwhile and able to provide new and better rooms and contents to explore. Whilst major initiatives such as the Universal Prevention Curriculum and the European Prevention Curriculum offer that possibility as significant rooms for further professional development in prevention access to those particular rooms once the door has opened remains difficult for many. Better and more access points to encourage professional development in prevention seem to be a major need. If this is not provided the danger is that the door will be shut and only becomes more difficult to open a second time round.
So, major positive developments are reported for INEP Plus but, as always, offering new challenges! INEP Plus appears to be providing a major contribution to professional development in prevention. As a result of ISSUP's pilot of INEP Plus there is likely to be a further 400 people introduced to a better understanding of evidence-based prevention. The challenge is how, when and what we can offer to those 400 people in the next stage of their prevention journey through the newly opened door.
Jeff Lee, Senior Consultant, ISSUP
April 2021