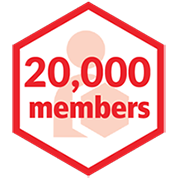 This week we are delighted to announce that ISSUP has passed the milestone of 20,000 members. Our membership has doubled since March 2020, and now represents members of the drug demand reduction workforce from more than 190 countries and territories around the world.
So, what is the current breakdown of ISSUP's membership?
Members from Latin America (29%), South Asia (24%), and Sub-Saharan Africa (22%) continue to comprise the majority of ISSUP's membership (75%). Membership is increasing in the Asia Pacific region with Southeast Asia accounting for (9%) of ISSUP members.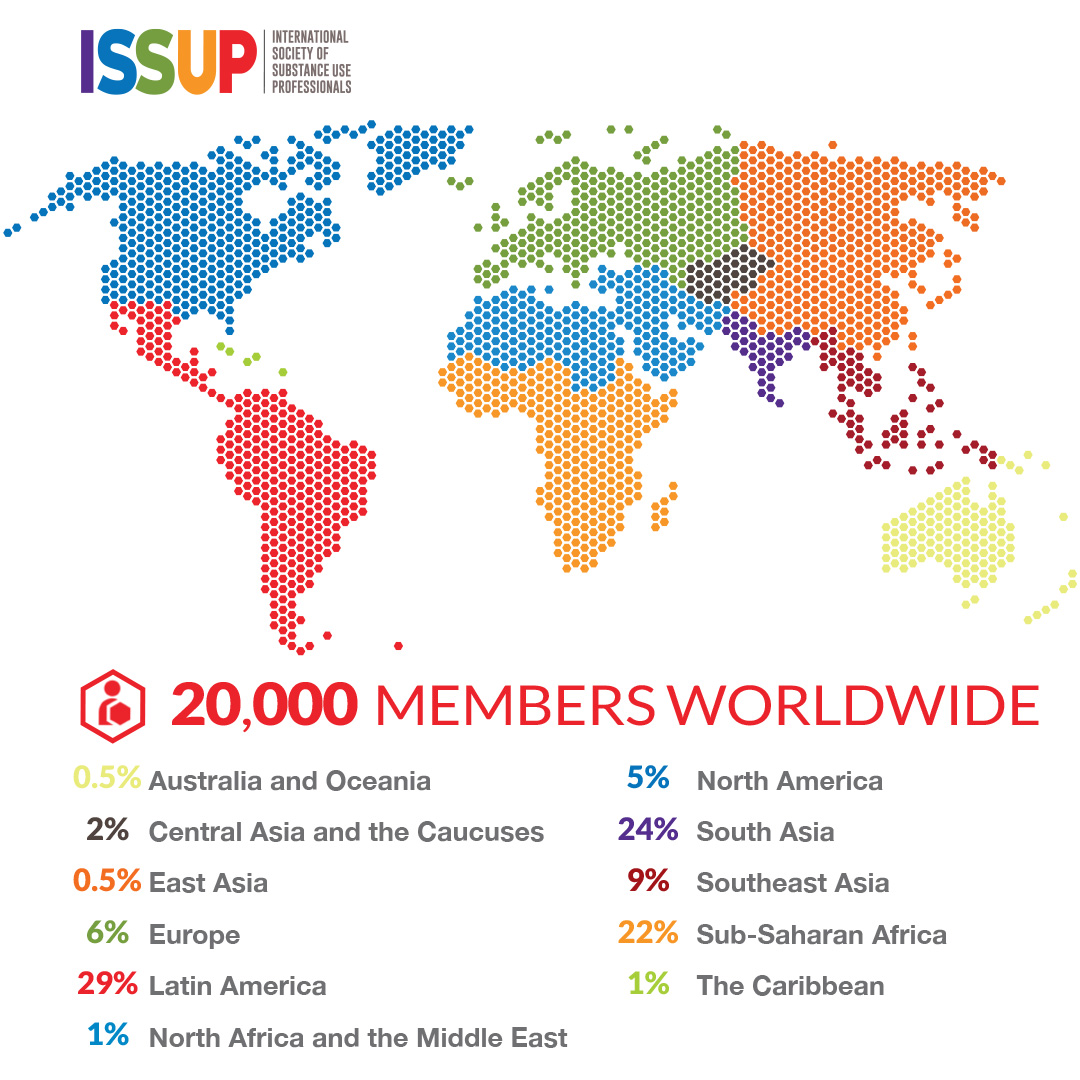 The numbers are significant, but the real story here is what has made these numbers possible. We are honoured that many people have found value in what ISSUP provides in terms of access to information, sharing knowledge and networking. Much of this has been made possible by the valuable contributions of ISSUP members themselves.
With the pandemic placing restrictions on travel and in person workshops, there has never been a greater need for sharing information, knowledge and using digital tools to keep the workforce connected and informed.
The last year has seen us invest in new ways to keep ISSUP useful to its community. Support from members during this period of growth has helped us provide value through demand for our programme of online events and delivering new learning opportunities.
Thanks to the hard work and dedication of National Chapter teams and coordinators, we have welcomed many new members and reached more countries and regions in our mission to establish a highly trained substance use prevention, treatment, and recovery support workforce worldwide.
We are thrilled to have passed the 20,000-member mark, but what makes us even happier is what we have achieved together, through collaboration and contributions from our loyal members. A growing membership is a fantastic endorsement from the global workforce and testament to the high-quality information and service that we aspire to provide.
The whole team would like to thank our members, international partners, funders, and friends for helping us get here. We could not have achieved this without you.