Online,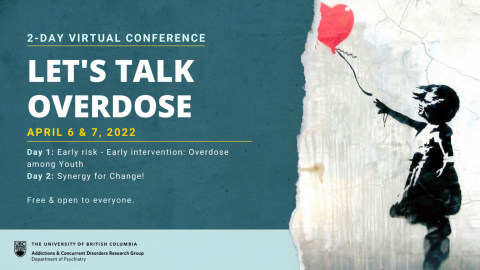 2-DAY CONFERENCE
April 6, 2022
Early risk – Early intervention: Overdose among Youth
Changing drug markets and the COVID-19 pandemic have created an increasingly serious need to develop specific solutions for young people at risk of overdose. Everyone is welcome to join the conversations about early intervention, prevention and youth-focused treatments for high-risk substance use.
April 7, 2022
Synergy for Change!
Over 2,000 people passed away due to overdose in British Columbia in 2021 alone (BC Coroner's Report, 2022). This event will proceed with a sense of urgency to address the ongoing crisis and co-create solutions. Featuring politicians, healthcare workers, support workers and people with lived experience, this international conference will aim to create a global consensus for action amongst thousands of attendees.