Rome, Italy,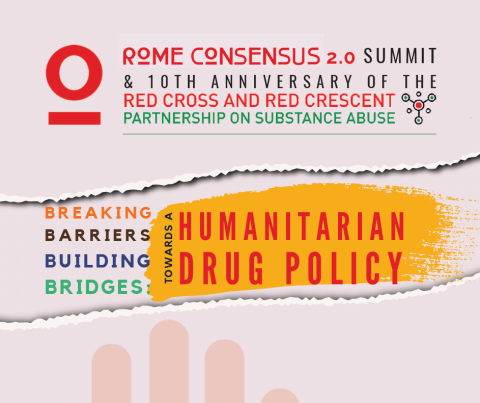 Join the upcoming Rome Consensus 2.0 Summit taking place from 2-5 May, 2023.
The Summit is a unique opportunity to gather and engage in discussions with leading experts, professionals, activists, and Red Cross and Red Crescent leaders in a participatory meeting designed based on participants' national and international experiences.
The goal is to build a stronger alliance and explore new and more effective ways to advocate at all levels for humane and evidence-based drug policies that can improve access to treatment and social inclusion for people who use drugs.
Click on the links below for further information:
Attachments