The Adolescent Brain: A second window of opportunity
Submitted by Edie -
1 April 2020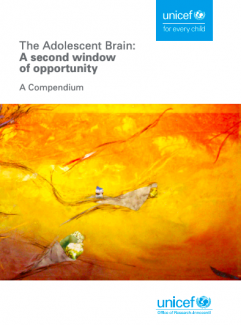 Adolescence is one of the most dramatic periods of human development. As well as undergoing important physical changes, adolescents are continuing to develop their identity, which is shaped by the environment and the important relationships they hold.
From a neurological perspective, the adolescent brain is also rapidly changing.
In 2016, UNICEF hosted The Adolescent Brain: A second window of opportunity, a symposium that brought together experts in adolescent neuroscience to discuss this emerging science behind adolescent brain development.
Following the event, UNICEF has put together a compendium of articles that provide a broad view of the dynamic and intricate interactions that take place during adolescence.