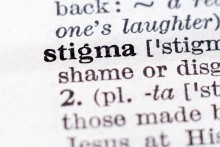 Stigma is a complex construct that is present within societies at different levels. The impact of stigma can severely damage individuals and communities. People who use substances are often on the receiving end of stigmatising attitudes and discrimination from different sources ranging from the general public to healthcare professionals and politicians.
Stigma from external sources can lead to the internalisation of these negative attitudes. This can have a negative impact on an individual's mental wellbeing, the likelihood of them seeking support and overall treatment outcomes.
Below is a selection of resources that provide further information about what stigma is, where it comes from, the impact it can have and the ways we can challenge the stigma towards people who use substances. We also have a Network dedicated to the issue of stigma that you can join here.