Women and Substance Use: Reading List
Submitted by Edie -
8 March 2021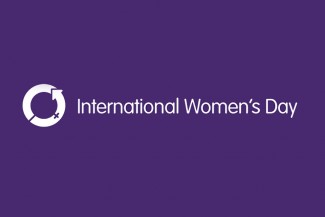 The theme for International Women's Day 2021 (IWD 2021) is let's all choose to challenge. It is everyone's responsibility to stand up to gender inequality. For people working in the substance use prevention, treatment and recovery field, it is a reminder that we need to explore women's experience of substance use and addiction. We need to look at the challenges that women and girls experience and the barriers they face when trying to access support. Research should be used to carefully design evidence-based interventions and services that reflect the specific needs of women.
As a starting point, below you can find a selection of papers and resources related to women and substance use. You can also join the ISSUP Women network to access further reading and discussion on the subject.
UNODC has developed guidelines on Drug Prevention and Treatment for Girls and Women. The publication examines the trends of substance use among girls and women and offers guidance of effective drug prevention and effective treatment, care and rehabilitation.
The WHO has recently released a report that highlights women and tobacco, with a particular focus on the European region. It explores the way tobacco industry targets girls and women through gendered advertising, and it provides guidance on developing gender-sensitive tobacco-control policies.
EMCDDA has developed a variety of resources on women and drug use including publications, data, news, events and reports. You can also access the best practice portal, which provides an overview of the European picture and options to tailor services to best meet the needs of women requiring support. You can also read the EMCDDA Women's voices thematic paper, which explores the experiences and perceptions of women facing drug problems.
Drug and alcohol findings carefully examine the research on the effectiveness of the responses to drug and alcohol problems. As part of their Focus on Women collection, you can find out more about how sex and gender can influence the course of addiction and treatment.
This guide, published by SAMHSA, assists providers in offering treatment to women living with substance use disorders. It reviews gender-specific research and best practices, such as common patterns of initial use and specific treatment issues and strategies.
The Scottish Health Action on Alcohol Problems (SHAAP) and the Institute of Alcohol Studies (IAS) co-hosted a four-part seminar series on issues relating to women and alcohol. Here, you can read about the discussions that were had on topics relating to women, alcohol, empowerment, stigma and how to plan for the future.
The National Institute on Drug Abuse (NIDA) has set up a topic page that includes DrugFact sheets, research reports and infographics on Substance use among women.