Developing University-based Drug Demand Reduction Academic Programs
Submitted by Edie -
16 April 2021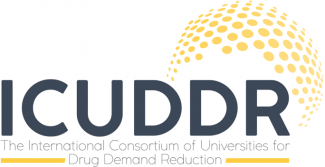 ICUDDR  has announced they will be hosting an implementation course entitled "Developing University-based Drug Demand Reduction Academic Programs" for our members in Africa.  The purpose of the course is to equip academic staff with relevant knowledge, skills, attitudes and competencies to develop sustainable DDR academic programs that meet local needs and align with university and regulatory bodies goals and objectives.

This course is still in development, and facilitation will begin Wednesday, May 19, 2021.  Sessions are 90 minutes long and will be held every Wednesday for 27 weeks.  The course will walk participants through the process of developing a new education program based on the UTC.  It is designed in modules so that you can join the sections that are relevant to the stage of development your program is in now.  The modules are:
 
Module 1: "Integrating Stakeholder/Market Feedback into Academic Program Development"
Module 2: "Developing Academic Program Goals and Objectives Aligned with University Goals and Objectives"
Module 3: "Determining Academic Program Nature, Target Population and Level Requirements"
Module 4: "Constructing Courses and Course Contents aligned to Academic Program Learning Outcomes"
Module 5: "Aligning Academic Programs to University and Regulatory Requirements"
Module 6: "Mobilization of Resources for Academic Program Development and Implementation"
Module 7: "Monitoring and Evaluating Academic Programs for Improvement and Review"
 
Registration is now open and if you would like to participate, please send an email to keenej [at] icuddr [dot] org (subject: Implementation%20Course) (Jessica Keene) indicating your interest in the course.  Please include your preferred name and contact information.