Recovery Support: Reading List
Submitted by Edie -
21 January 2023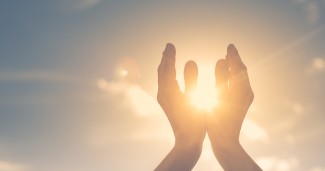 Recovery is a process that often takes significant time and effort to achieve and maintain. Here you will find a selection of resources and pieces of research relating to the topic of recovery support. You can also join the ISSUP recovery practice and the ISSUP recovery research networks to engage in further discussion relating to recovery support.
1) Recovery month takes place in September each year. To celebrate the campaign, ISSUP South Africa hosted a webinar exploring the different pathways to recovery. You can access a recording of the webinar here. 
2) This guide, developed by SAMHSA, provides a definition and overview of recovery-oriented systems of care (ROSC) and describes the steps for planning and implementing ROSC. It is designed to provide practitioners with enough information to pull together resources that will create the most favourable outcomes for individuals, families and communities.
3) Recovery capital relates to the total resources that a person has available to find and maintain their recovery. Here, you can watch a recordings of a webinar that explored how to measure and operationalise recovery capital.
4) In this special issue of Drugs: Education, Prevention and Policy researchers from around the world explore the range of mediators and mechanisms that play a role in an individual's recovery trajectory.
5) This piece of research explores the notion of positive and negative recovery capital. It explores pull and push factors that should be drawn on at different phases of recovery and offers suggestions about how to develop and support ongoing management strategies.
6) This paper provides summary of the concept of recovery-oriented systems of care with respect to its origins in the past and its status in the present, prior to considering directions in which such systems might move in the future.
7) The Recovery Research Institute have put together a series of pamphlets presenting and discussing all issues relating to recovery support
8) This online course introduces the science of addiction recovery and looks at the evidence on recovery pathways in Europe. This course is intended for professionals working in the addictions field, supporting people in recovery, or those working in peer recovery organisations.
9) The recovery research institute has put together a collection of resources that defines and explore the pathways to recovery. They also share information about how an individual's brain changes as they enter recovery and offer a series of resources for individuals, families wanting to learn more about substance use disorder recovery.