Wisconsin Dells,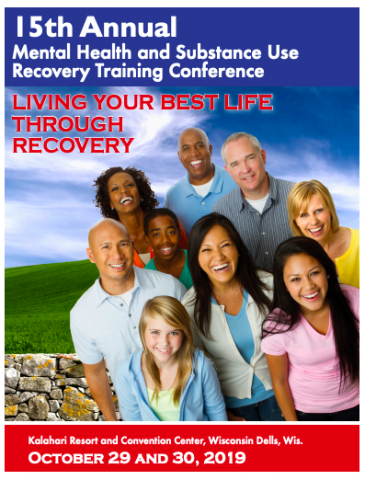 Conference Theme
"Living Your Best Life Through Recovery"
2019 Conference Objectives
Increase knowledge and skills to promote wellness, prevention, treatment, recovery, best practice, holistic care, and continuous quality improvement with the use of evidence-based practices across the lifespan. 
Promote meaningful involvement in person and family-centred planning, services, supports and system change.  
Increase knowledge of peer supports, peer-run programs and topics related to Certified Peer Specialists in Wisconsin.
Increase knowledge and skills regarding special topics in Mental Health, Substance Use Disorder and Integrated Treatment.
Who Should Attend?
Behavioural health professionals, people in recovery and family members; clinicians in the criminal and juvenile justice systems; domestic violence service providers; adolescent treatment professionals and educators; and interested others.