Hollywood, Florida, United States,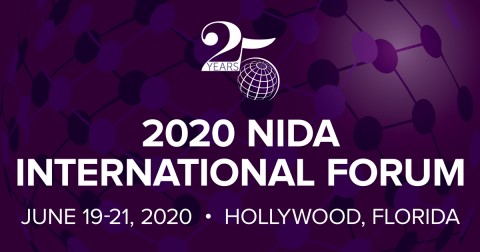 The National Institute on Drug Abuse (NIDA) International Forum fosters international cooperative research and the exchange of scientific information by drug abuse researchers. Held each June in conjunction with the annual scientific meeting of the College on Problems of Drug Dependence (CPDD), the Forum highlights the range and quality of drug abuse and addiction research conducted around the world.
The Forum features a research symposium, a poster session, and network-building activities highlighting NIDA-supported and other international research on drug abuse. This unique scientific meeting allows participants to network with talented colleagues, learn about drug abuse research and policy issues in other countries, and discuss NIDA-supported fellowships and other programs that can support international collaborations.
Cannabis is the most used illicit substance in the world, and government policies regarding legal status and medical or recreational use are changing rapidly. Abstracts will be given priority that address any aspect of cannabis or cannabinoids, including but not limited to routes of administration, prevalence, neurobiology, drugged driving, potential therapeutic benefits, and harms. Other topics of interest include linkages between HIV/AIDS and drug use, smoking during pregnancy, and use, abuse, or addiction to amphetamine-type stimulants, inhalants, new psychoactive substances, or opioids.
The meeting begins on Friday, June 19, 2020, with workshops and networking sessions. There is a full-day scientific symposium on Saturday, June 20. The meeting concludes with a joint NIDA International Forum and CPDD Workshop for International Research Posters on Sunday, June 21, 2020.
Abstract Submission and Travel Award Application Deadline: January 6, 2020.
Abstract Selections and Travel Awards Announced: March 9, 2020
Online Registration Closes: May 8, 2020
There is no fee to attend the NIDA International Forum