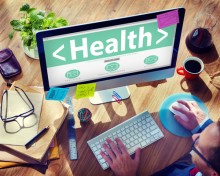 Substance use can affect workers of all ages; therefore, the workplace may play a vital role in preventing substance abuse throughout their careers. In fact, the workplace has a potential role in promoting the prevention and reducing the substance related problems. In addition, it is important that substance use related challenges should be recognized as health issues at work, treated as any other health issue, and covered by health-care organizations.
This reading list focus on the workplace prevention by highlighting ISSUP Knowledge Share resources and additional references on the subject:
1.     The United Nations Office on Drugs and Crime (UNODC) reports that about 275 million people between ages 15 and 64 used illicit substances at least once (World Drug Report, 2020). This Workplace Substance Abuse Prevention Presentation by Hersch, R. K., Cook, R. F., ISA Associates, Inc. & United Nations Office on Drugs and Crime in 2012; discusses the evidence for workplace substance abuse prevention and the national governmental policies that can support workplace prevention programs.
2.     The Workplace-Based Prevention Interventions Course is part of a nine-volume Universal Prevention Curriculum for Substance Use (UPC) training series developed for the Bureau of International Narcotics and Law Enforcement Affairs (INL), U.S. Department of State. This section of the course will provide an overview of the problem of drug use in the workplace and will help participants understand workplace risk and protective factors as well as understanding the barriers to workplace prevention implementation and the strategies to overcome those barriers.
3.     EMCDDA also published Policy and practice briefings in Workplaces. It summarizes the available evidence and lists the key principles for the management of drug-related issues in the workplace identified by the UN International Labour Organization. It also discusses the implications for policy and practice.
4.     The Substance Abuse and Mental Health Services Administration (SAMHSA) has issued several resources exploring prevention in the workplace: A Kit for Employers - Making your workplace drug free was published on 2009 and a guide on Substance Use Disorders Recovery with a Focus on Employment and Education was issued on 2021.
5.     The Canadian Centre on Substance Use and Addiction partnered with Health Canada to produce Substance Use and the Workplace: Supporting Employers and Employees in the Trades. This collection of resources contains links from more than 30 organisations and can be used by employers and employees to help reduce the harms of substance use, particularly those working in construction and the trades. 
6.     A publication by the American Journal of Public Health published in August 2020, discusses Work environmental factors and prevention of Opioid-related deaths. It illustrates the link between occupational risk factors and drug use. It offers also different recommendations to Address Workplace Factors in the Prevention of Opioid Overdose Deaths by tackling the role of individual employers, policy changes that could change the broader social and economic context, and research needs.