Supporting the Families of Substance Users: An Interview with Vivienne Evans OBE
Shared by James -
7 April 2020
Originally posted by James -
7 April 2020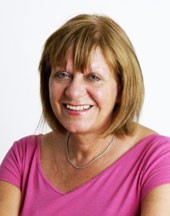 Register for the next webinar in the ISSUP Expert days series: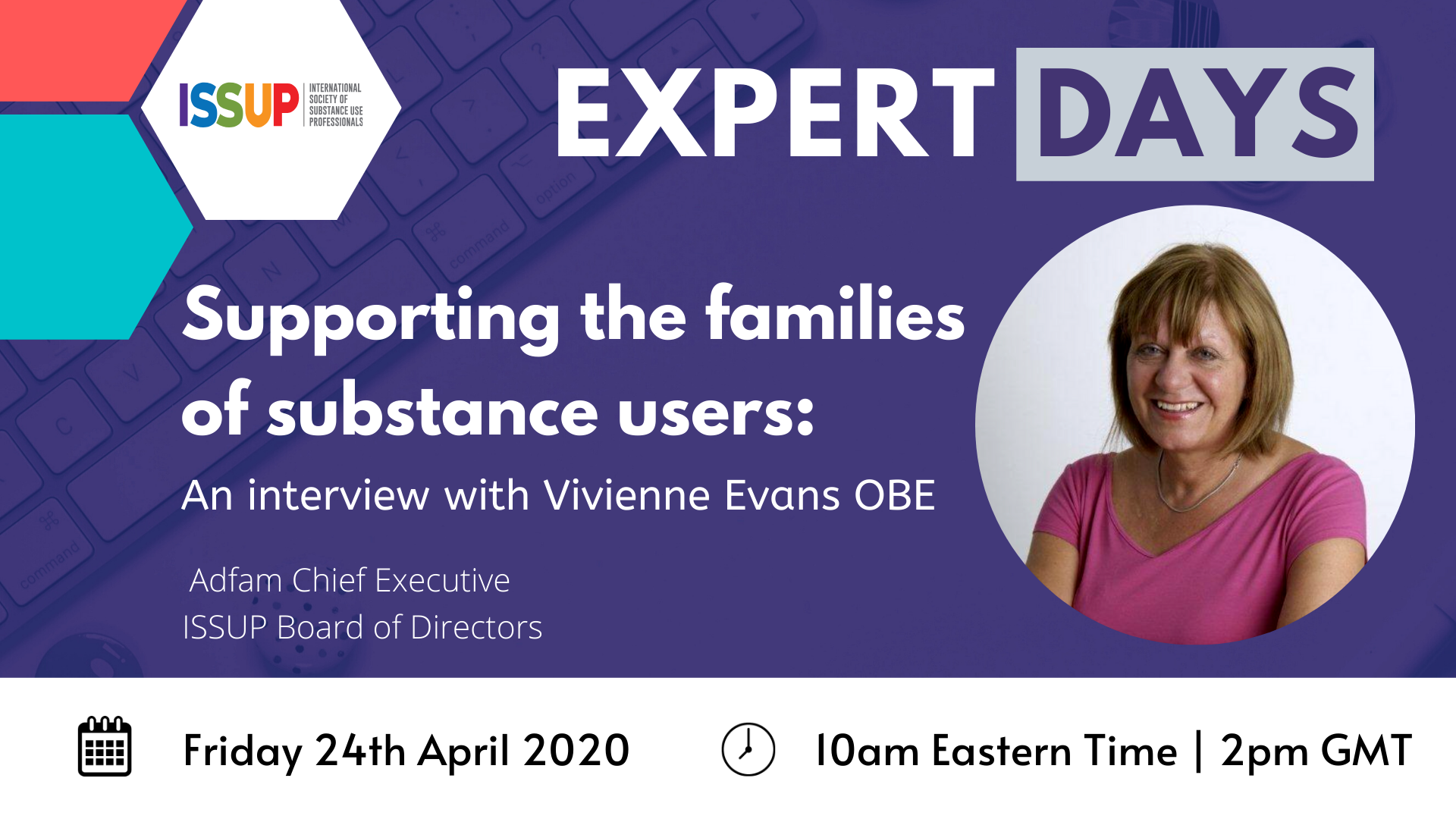 Please join us on Friday 24th of April at 2pm (GMT) for an interview with Vivienne Evans OBE, ISSUP Board member and Chief Executive of Adfam - the UK's national umbrella organisation for children and families affected by substance misuse. Adfam's mission is to empower family members and carers, supporting frontline workers and influencing decision-makers to stop drug and alcohol use from threatening and ultimately destroying family relationships and wellbeing.
Recent research published by Adfam revealed that almost 1 in 3 adults in the UK have been negatively affected by the substance use of someone they know, including family members. Many families suffer in silence without access to adequate support. The harms can range from mental health problems, abuse, relationship difficulties, financial strain and isolation to many other forms of stigma.
What ways can you inform your practice to improve outcomes for families? How should you approach the provision of ongoing support for children affected by parental substance misuse? How can providers ensure families are given the necessary opportunities to recover and thrive? What strategies can you use to help families overcome stigma and find the confidence to access the support they need?
Vivienne will be helping participants to navigate these questions and more. You will learn how to offer effective support to enable families to improve their health and wellbeing, stay in work, participate in society and build and maintain positive relationships.
About Vivienne
Vivienne Evans OBE is the Chief Executive of Adfam and has extensive background experience in drug and alcohol education, prevention and working with young people. She is a former member of the Advisory Council on the Misuse of Drugs (ACMD) and chaired its working group on the implementation of Hidden Harm.  She also chaired the Drug Sector Skills Consortium, funded by the Department of Health, from 2012 until its conclusion in 2015. For more information about ADFAM and its work with families and professionals, visit: https://adfam.org.uk/
How to join the webinar
Step 1: Register
First click here and register to book your place on the webinar. There are limited places available and only registered users will have access to the webinar. All you have to do is click here to save your place. Plus, we'll send you a link to watch the recording at your leisure after the live session.
Step 2: Join the webinar
After you have registered for the webinar you will receive instructions on how to join at the specified time.