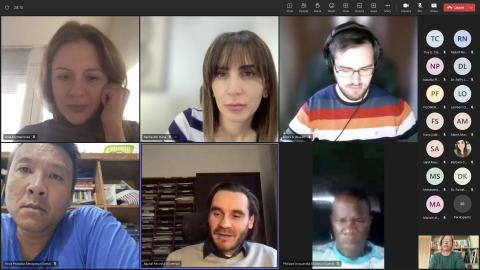 ISSUP held a Journal Writing Workshop with our National Chapters on 24 January 2023.  The session was led by Michal Miovsky, Professor of Clinical Psychology at Charles University in Czech Republic and Rasha Abi Hana, Scientific Support Coordinator of ISSUP Global. 
Rasha presented on the collaboration between ISSUP and the Addictology Journal, and Michal provided a step-by-step guide on how to write a scientific paper for a peer-reviewed journal, in order to help National Chapters assess if a paper is ready for submission to a journal. 
We look forward to building on this in the future and hope to receive Addictology Journal submissions from our National Chapters in the coming months.