Vancouver, Canada,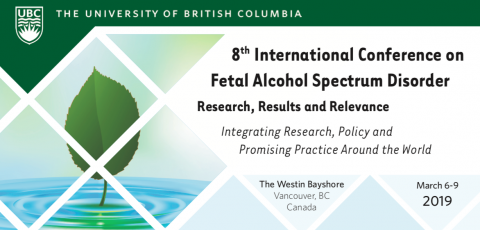 The 8th International Conference on Fetal Alcohol Spectrum Disorder will take place March 6-9, 2019 in Vancouver, Canada.
The event will bring together global experts from multiple disciplines to share international research. From the pure science, to prevention, diagnosis and intervention across the lifespan, the conference will address the implications of this research and promote scientific/community collaboration.
It provides an opportunity to enhance understanding of the relationships between knowledge and research and critical actions related to Fetal Alcohol Spectrum Disorder.
The primary objectives are:
consider the implication and potential application of emerging evidence-based, and cutting edge research
expand and challenge their knowledge and understanding of hard science
explore different models of advanced practice from and across disciplines
engage in knowledge exchange and focused dialogue through formal sessions, networking and onsite meetings
develop connections and partnerships among global researchers, networks, governments, communities, service providers and families