Glasgow, United Kingdom,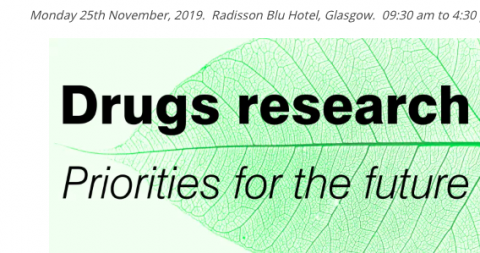 The second annual DRNS conference, supported by the Society for the Study of Addiction, will focus on the knowledge, skills and issues relevant to the future of drugs research in Scotland and the rest of the UK.
The day will feature four plenary speakers who are experts in various aspects of the drugs research field. Parallel sessions will be chaired by our academic theme leads and will include presentations and discussions on emerging research findings and how they can inform developments in policy and practice.
Afternoon workshops will provide delegates with an understanding of key methodological issues and will be of relevance to people who work in the field.
Poster presentations will highlight work underway, including work conducted by PhD students, practitioners and peer researchers.