Webinar,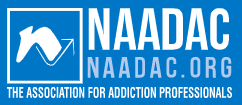 Wednesday, September 16, 2020 @ 3-5:00pm ET (2CT/1MT/12PT)
Description
A relational approach to addiction treatment is the missing component in most contemporary addiction models, even though this default assumption conflicts with most empirical evidence. Long-standing and well-established research has consistently supported couple and family approaches for treating addictive disorders. One approach, the Couple Recovery Development Approach (CRDA), offers specific strategies for addiction professionals to help couples develop a relationship recovery that supports individual recovery, maximizing the chances for a successful recovery for individual family members, as well as the family.
Learning Objectives
Identify and describe the three components of a successful couple recovery.
Apply four strategies counselors and therapists can employ to strengthen couple recovery.
Define and differentiate interdependency from codependency.